Delivery
We offer delivery! Horse feed, dog feed, treats and more! Delivery = item is brought to location and dropped off within store hours
Delivery Rates:
Up to 10 Miles- $30
11 to 20 Miles- $50
21 to 30 Miles- $70
All deliveries must be prepaid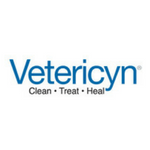 $4.00 off Any ONE Vetericyn FoamCare Shampoo Product! Ask for your coupon when checking out at the register. Limit one coupon per purchase of specified product and quantity stated. Not to be combined with any other...
Valid: 07/19/2018 - 06/30/2019
Offered By: Lays Western Wear & Feed, Inc.