{department.name}
Western Wear
Your clothes and footwear can take a beating from heavy labor, animal encounters and the general dirt, dust and debris of outdoor work. Better quality apparel specially designed to stand up to the rigors of outdoor work will be more durable and comfortable for all your outdoor chores, and we have everything you need from your head to your toes, with special attire for different types of outdoor work.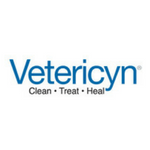 $4.00 off Any ONE Vetericyn FoamCare Shampoo Product! Ask for your coupon when checking out at the register. Limit one coupon per purchase of specified product and quantity stated. Not to be combined with any other...
Valid: 07/19/2018 - 06/30/2019
Offered By: Lays Western Wear & Feed, Inc.