{product.name}
Bronco® Gold Equine RTU Fly Spray
Manufacturer: Farnam Animal Health Care
Especially developed for use on horses. Provides a protective hair coating against flies while imparting a high sheen to the hair when brushed out. Repels and kills stable flies, horn flies, house flies, face flies, horse flies, deer flies, mosquitoes and gnats. Also acts as a grooming aid and coat conditioner. Contains Pyrethrins, Piperonyl Butoxide Technical and Butoxypolypropylene Glycol. Available in 32 oz. trigger sprayer.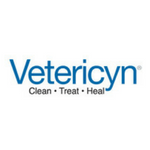 $4.00 off Any ONE Vetericyn FoamCare Shampoo Product! Ask for your coupon when checking out at the register. Limit one coupon per purchase of specified product and quantity stated. Not to be combined with any other...
Valid: 07/19/2018 - 06/30/2019
Offered By: Lays Western Wear & Feed, Inc.