{product.name}
Little Giant Automatic Egg Turner
Manufacturer: Miller Manufacturing Company
Model Number: 6300
Fits any Little Giant Circulated-Air or Still-Air Incubator. Electric motor automatically rotates the eggs to prevent the yolk from settling to one side and to exercise the embryo.
Plastic cups hold 41 chicken eggs. (Turkey and duck eggs will not fit in this turner.) No assembly required. Dishwasher safe, easy to clean and operate. Quail rails for smaller eggs are sold separately.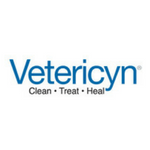 $4.00 off Any ONE Vetericyn FoamCare Shampoo Product! Ask for your coupon when checking out at the register. Limit one coupon per purchase of specified product and quantity stated. Not to be combined with any other...
Valid: 07/19/2018 - 06/30/2019
Offered By: Lays Western Wear & Feed, Inc.