{product.name}
Little Giant Still Air Incubator
Manufacturer: Miller Manufacturing Company
Model Number: 9200
The tried-and-true way to incubate and hatch eggs. Durable styrofoam retains warmth, generated by a gentle heating element controlled by a highly dependable, solid-state thermostat. The thermostat can be easily adjusted at small increments to suit varying environments.
Built-in moisture channels allow the addition of water to the bottom of the incubator to help maintain humidity, a key factor in egg health. Mesh screen safely supports eggs during hatch period. Two 4 inch by 8 inch viewing windows allow for monitoring the hatching process and are great for educational purposes. Holds 41 large chicken eggs or up to 120 bantam or quail eggs when used with the Little Giant Automatic Egg Turner. This product is intended for general poultry hobbyists and is not recommended for professional or commercial use or for incubating exotic birds.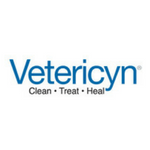 $4.00 off Any ONE Vetericyn FoamCare Shampoo Product! Ask for your coupon when checking out at the register. Limit one coupon per purchase of specified product and quantity stated. Not to be combined with any other...
Valid: 07/19/2018 - 06/30/2019
Offered By: Lays Western Wear & Feed, Inc.