{product.name}
Quest Equine De-Wormer Gel
A specially formulated palatable dewormer gel for horses and ponies. The new drug Moxidectin is distinctly different from other paste wormers. Effective in the treatment of large and small strongyles, encysted cyathostomes, ascarids, pin worms, hair worms, large mouth stomach worms and bots. Treats up to an 1150 lb. horse. For horses and ponies 6 months of age or older. Safe for pregnant mares.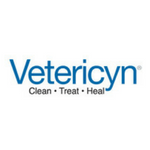 $4.00 off Any ONE Vetericyn FoamCare Shampoo Product! Ask for your coupon when checking out at the register. Limit one coupon per purchase of specified product and quantity stated. Not to be combined with any other...
Valid: 07/19/2018 - 06/30/2019
Offered By: Lays Western Wear & Feed, Inc.