{product.name}
QuickBayt® Fly Bait
Manufacturer: Bayer Animal Health
QuickBayt® Fly Bait controls nuisance flies in or around livestock production facilities, poultry houses and horse stables. Starts killing nuisance flies in as little as 60 seconds.
Its red pellets contain two fly attractants to lure flies
Fast acting, effective, convenient and versatile
Contains Bitrex®, a bitter substance to help prevent accidental ingestion by children and animals
Kills flies resistant to organophosphates and carbamates
Ready to use as scatter bait, but also easy to use in bait stations or as a paint-on
Use indoors or outdoors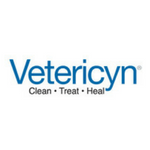 $4.00 off Any ONE Vetericyn FoamCare Shampoo Product! Ask for your coupon when checking out at the register. Limit one coupon per purchase of specified product and quantity stated. Not to be combined with any other...
Valid: 07/19/2018 - 06/30/2019
Offered By: Lays Western Wear & Feed, Inc.