{product.name}
Purina® Start & Grow® Medicated Chick Starter with AMP .0125
Manufacturer: Purina
SKU: startandgrow_sunfresh
Model Number: 38552
Optimum nutrition for raising laying chicks from hatch to laying age (18-20 weeks). This complete feed with 18% - protein and quality nutrients is perfect for a strong start and early hen development. Click here or more information on this product.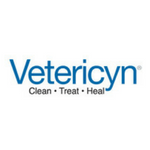 $4.00 off Any ONE Vetericyn FoamCare Shampoo Product! Ask for your coupon when checking out at the register. Limit one coupon per purchase of specified product and quantity stated. Not to be combined with any other...
Valid: 07/19/2018 - 06/30/2019
Offered By: Lays Western Wear & Feed, Inc.