{product.name}
Honor® Show Chow® Finishing Touch® Cattle Feed
Honor® Show Chow® Finishing Touch® is a coarse-textured sweet feed. This is a complete, balanced diet formulated for optimum growth and development of show cattle during finishing.
It can be preceded by feeding Honor® Show Chow® Fitter's Edge® feed. Finishing Touch® feed is supported by Purina Mills knowledge, experience and research. Purple ribbons are spun from "Gold." Learn the secret weapon of many serious show competitors and try Honor® Show Chow® Finishing Touch® feed today.
Click here for guaranteed analysis and more information.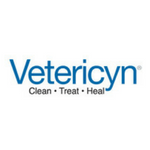 $4.00 off Any ONE Vetericyn FoamCare Shampoo Product! Ask for your coupon when checking out at the register. Limit one coupon per purchase of specified product and quantity stated. Not to be combined with any other...
Valid: 07/19/2018 - 06/30/2019
Offered By: Lays Western Wear & Feed, Inc.