{product.name}
Purina® Accuration® Hi-Fat Block for Cattle
A premium, weather-resistant, protein block with vitamins, minerals, and a higher level of added fat that is designed to provide additional energy to balance nutrient deficiencies in forages such as native hay or poor quality forages such as dormant grasses or crop residues.
Features & Benefits:
Contains 10% fat
Formulated to provide additional energy to cattle on poor quality forage or lacking energy in the diet.
Helps maintain body optimal body condition and performance.
Specially formulated for cattle consuming fair or poor quality forage
Balances deficiencies in fair or poor quality pasture or hay to improve forage utilization and optimize animal performance.
Available in block or tub form
Convenient to feed, allowing feeding location to be varied in order to encourage more uniform consumption of the available forage.
Designed for self-feeding
Utilizes proprietary Intake Modifying Technology® that results in controlled consumption of multiple meals of supplement per day.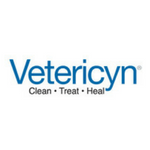 $4.00 off Any ONE Vetericyn FoamCare Shampoo Product! Ask for your coupon when checking out at the register. Limit one coupon per purchase of specified product and quantity stated. Not to be combined with any other...
Valid: 07/19/2018 - 06/30/2019
Offered By: Lays Western Wear & Feed, Inc.