{product.name}
Happy Hen® Treats Mealworm & Corn Party Mix
Manufacturer: Happy Hen Treats
Get the party started and spoil your flock with a bag of Party Mix! Contains natural and healthy ingredients that chickens absolutely love to eat. 2 lb resealable bag for easy storage. Fun, delicious, and healthy treat mix for your backyard flock. Perfect for training or taming chickens.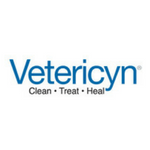 $4.00 off Any ONE Vetericyn FoamCare Shampoo Product! Ask for your coupon when checking out at the register. Limit one coupon per purchase of specified product and quantity stated. Not to be combined with any other...
Valid: 07/19/2018 - 06/30/2019
Offered By: Lays Western Wear & Feed, Inc.