{product.name}
Wrangler® Q-Baby with Cool Vantage Ladies Ultimate Riding Jeans
Manufacturer: Wrangler
Model Number: WCV20DW
The Ultimate Riding Jean Cool Vantage is a breathable jean featuring exclusive sweat-control technology that wicks sweat five times faster. It pulls moisture to the outside where it dries faster. Cool Vantage jeans keep you cool, dry and comfortable so you're less restricted, all day long.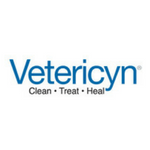 $4.00 off Any ONE Vetericyn FoamCare Shampoo Product! Ask for your coupon when checking out at the register. Limit one coupon per purchase of specified product and quantity stated. Not to be combined with any other...
Valid: 07/19/2018 - 06/30/2019
Offered By: Lays Western Wear & Feed, Inc.