Lakeland Fl, Plant City, Mulberry Fl, Bartow FL, Gibsonia FL, Winter Haven FL, Auburdale FL, Bartlow FL, Fussels Corner Fl
Lay's Western Wear and Feed is a family owned and operated local business. We are a distributor of a variety of feeds such as Purina, Triple Crown, Taste of the wild, Mazuri and much more. We sell a wide range of products including farm supplies, grills, pet supplies, livestock tack, and apparel. Lay's has been serving the South Lakeland and Medulla area for over 40 years. This store all started from a young man's dream and the well-known founder of Lay's Western Wear and Feed can still be seen popping by the store from time to time. With our great customer service and high quality products that truly work, we plan to continue serving you here in the Medulla area for many more years to come.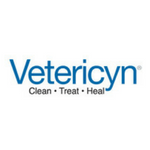 $4.00 off Any ONE Vetericyn FoamCare Shampoo Product! Ask for your coupon when checking out at the register. Limit one coupon per purchase of specified product and quantity stated. Not to be combined with any other...
Valid: 07/19/2018 - 06/30/2019
Offered By: Lays Western Wear & Feed, Inc.